The main objective of PARADISO activities is to explore how might or should our societies evolve in the next decades (a probable paradigm shift) and to derive from this analysis how can Information and Communication Technologies (ICT), and the Future Internet in particular, contribute to making this future better. Doing so, PARADISO proposes to follow an approach "starting from the planet" which could usefully complement the traditional approach (whenaddressing progress in ICT) "starting from the user"
.
The situation in the year 2030 will be completely different from 2000. Not only internet is changing, but also societies. Power should be given to the end user and not result in monopoly. Till 2020 smart (innovation, education and digital society), sustainable (climate, energy, mobility and competitiveness) and inclusive growth (employment, fighting poverty) is in front.
Used was Dantzig's serial paper from 1999, wherein linear programming under uncertainty is described.
he main findings, based on various inputs including those from any interested stakeholders contributing through the online consultation, the PARADISO social networks, their participation in project events, etc. is detailed in the successive versions of the "PARADISO reference document".
The document includes technical specification of the envisioned Future Internet and recommendations to the European Commission on research topics to be addressed in future EU-funded programmes.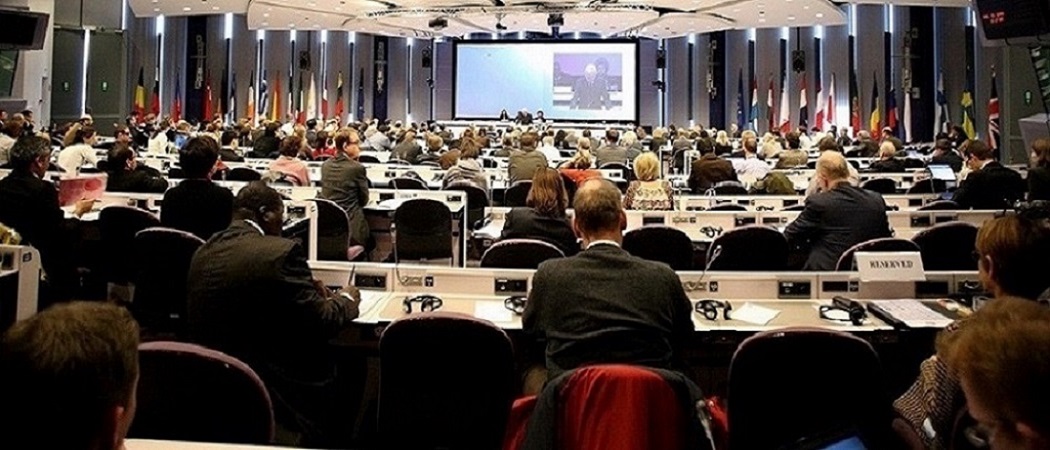 Presentations:
Lynn St Amour, President & CEO, The Internet Society (presented by Frederic Donck, Director European Regional Bureau at ISOC): Keynote_speech.pdf

Michael Remmert, Deputy Head, Directorate of Policy Planning, Directorate General of Democracy and Political Affairs, Council of Europe: Keynote_speech_Understanding_the_interactions_between_Internet_and_societal_developments.pdf

Visions of the future of our societies, chaired by Ziga Turk, Secretary General, Reflection Group on the Future of Europe:Internet_does_change_everything.pdf

Peter Johnston, President, International Advisory Committee, Club of Rome: Innovation_for_Energy-and_climate_security_smart_green_growth.pdf
Yves Punie, Senior Scientist, JRC/IPTS: Social_Media_and_User_Empowerment_a_trend_or_a_vision.pdf
Ruben Nelson, Executive Director, Foresight Canada: Civilization_transformation_At_what_scale_must_we_consider_paradigm_change.pdf
Afonso Ferreira, Scientific Coordinator for international relations, CNRS - INS2I: The_world_in_the_Midst_of-_the_digital_Revolution_and_beyond.pdf
David Dickinson, Founding Associate, Unlike Minds Limited, UK: Introduction_to_Unlike-Minds_Cloud-Relevance.pdf
Hans van Willenswaard, Project Director, School for Wellbeing Studies and Research, Bangkok
Visions_on_the_future_of_our_societies.pdf

Luis Rodriguez-Rosello, Director, Converged Networks & Services Directorate, DG Infso, European Commission
Visions_of_the_Future_Internet_A_European_R&D_perspective.pdf

Sirkka Heinonen, Head of the Technology Futures Forum, VTT, Finland
Future_of_the_Internet_Paths_to_Paradise_or_to_Digital_Demise.pdf

Dimitri Papadimitriou, Principal research engineer, Alcatel-Lucent Bell Labs CTO
Vision_of_the_future_Internet.pdf

Akihiro Nakao, Professor, University of Tokyo, Japan
Advanced_Network_Virtualization_Research_projects_for_Future_Internet.pdf

Ward Hanson, Policy Forum Director, Stanford Institute for Economic Policy Research
PARADISO_Comments.pdf

Lina Shi, Researcher, Institute of Economy and Policy Research, China Academy of Telecommunication Research
The_impact_of_eCommerce_on_Chinese_employment_market.pdf

Jonathan Cave, Senior Research Fellow, RAND Europe and Senior tutor in Economics, Warwick University
Visions_of_the_Future_Internet.pdf

Roger Torrenti, PARADISO project coordinator
PARADISO_reference-document_Nov2010.pdf

Roberto Peccei, Vice-Chancellor for research at UCLA and President of the Italian chapter of the Club of Rome
Closing_remarks_for_the_2010_PARADISO_workshop.pdf