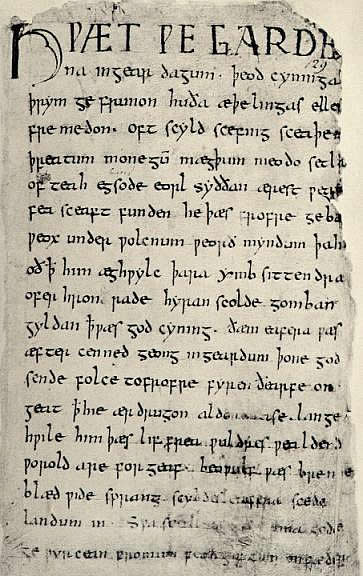 More attention to European literature with the spirit of Lettres modernes, Histoire de la littérature européenne. Divide cultural heritage in periods: from Byzantine, Celtic, Arabo-Andalusic to modern times. Mind the trends and topics. Special attention to a Renaissance travel-story, words of opera during the Baroque, the letter roman, Maeterlinck, Nietsche, Strindberg and Tsjechov, the Dutch magazine 'Merlijn". In more modern times Hugo Claus, Gombrowicz, Beckett and Solzjenitsyn, Harry Mulisch, Joeri Androechovitsj, Viktor Pelevin and Per Olof
.
Poetry (from the Greek "ποίησις", poiesis, a "making") is a form of literary art in which language is used for its aesthetic and evocative qualities in addition to, or in lieu of, its apparent meaning. Poetry may be written independently, as discrete poems, or may occur in conjunction with other arts, as in poetic drama, hymns or lyrics. Poetry, and discussions of it, have a long history.
Early attempts to define poetry, such as Aristotle's Poetics, focused on the uses of speech in rhetoric, drama, song and comedy. Later attempts concentrated on features such as repetition, verse form and rhyme, and emphasized the aesthetics which distinguish poetry from prose. From the mid-20th century, poetry has sometimes been more loosely defined as a fundamental creative act using language. In today's globalized world, poets often borrow styles, techniques and forms from diverse cultures and languages.
Poetry often uses particular forms and conventions to expand the literal meaning of the words or to evoke emotional or sensual responses, e.g. 'PEBBLE' by Zbigniew Herbert, 'Paradise Lost' by John Milton and 'Invictus' by William Ernest Henley which is about the indomitable spirit and resilience of man. Devices such as assonance, alliteration and rhythm are sometimes used to achieve musical or incantatory effects as 'ODE' from the collection Music and Moonlight 1874, by O'Shaughnessy.