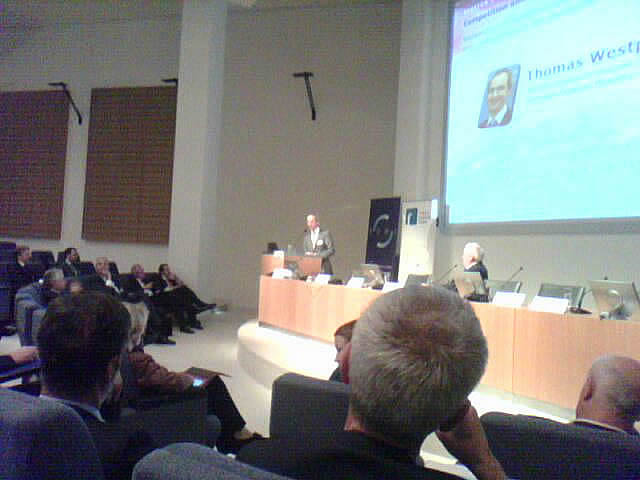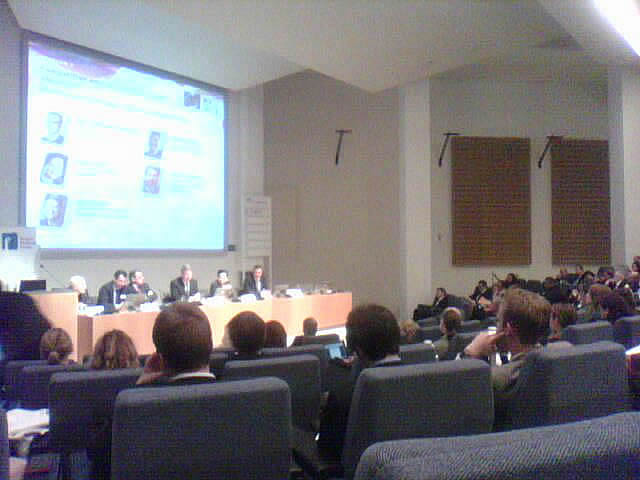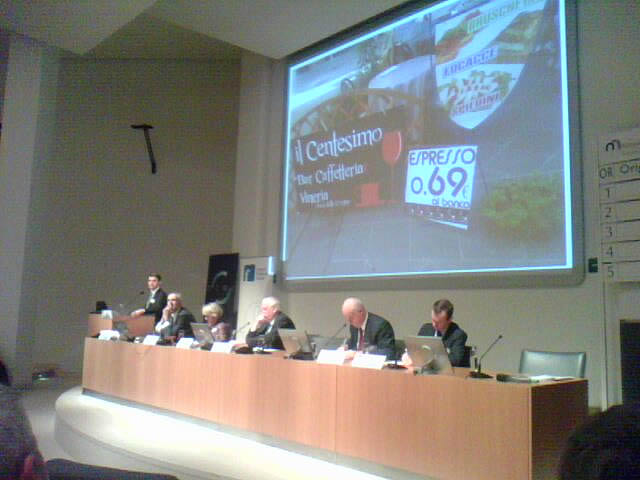 Competitiveness gaps among member states spur competition at a macroeconomic level, while competition among financial markets operators and among funding sources reflects the microeconomic dimension of competition as a driver for economic growth in a highly integrated area. To explain how competition in the single market can help to fill the funding gap, ECMI Annual Conference brought together once again international experts in capital markets from industry, policy-making and academia.
The conference 17 April 2013, organised in partnership with the Belgian Financial Forum and Bocconi University (CAREFIN), was structured around three sessions on the following topics:
Competition among member states - Balancing competitiveness and federalism in the eurozone;

Competition among financial market operators - Making pan-European capital markets thrive;

Competition among funding sources - Competition for funding and the role of capital markets.
Despite the fact that the eurozone begins to see the light at the end of the tunnel, uncertainty remains on the speed of institutional reform, such as banking union, and greater harmonisation of fiscal policies. More symmetry is needed to implement structural reforms by core countries and to ensure a mechanism of governance that does not create distortive incentives.
The financial market is a competitive setting that exhibits characteristics similar to multi-sided platforms. Therefore, it should be subject to ongoing supervision from competition authorities, while financial stability concerns are less significant than some years ago. European capital markets infrastructures need to find a way to succeed in a more competitive environment globally, perhaps by promoting a truly pan-European market architecture. Governance is an essential aspect to ensure greater and better access to finance to corporates. Capital markets are testing several new tools to revive funding for fundamental parts of the economy, such as small- and medium-sized enterprises.
The dilemma of promoting the risk-taking needed for growth while deleveraging and de-risking the financial system remains a tough objective to achieve for policy-makers in the aftermath of the crisis.
During the conference:
macro-economic outlook and the status of competitiveness in the Eurozone was discussed and it was questioned whether the European institutional framework is able to cope with the integration needed in the Euro area and how Europe can best balance competitiveness at national level with a more federal institutional architecture;

the subject of competition among financial markets operators was raised and was addressed how to make pan-European capital markets thrive in the context of network effects, financial market infrastructure (e.g. trading venues, CCPs), the development status of the pan-European capital market, micro challenges in distribution (retail markets) and origination of financial instruments. Here raised questions as can interoperability (fungible collateral pools) and open business models (open access) ensure a good balance between efficiency and financial stability? and What is the status of integration and competition in the marketing and sale of financial instruments in Europe?

competition among funding sources and the role of capital markets was discussed and raised questions as How can capital markets promote innovation and growth in Europe, and narrow the funding gap? · What kind of interaction can be built between classic banking business model and pure capital markets activities? · How can European capital markets become alternative to credit activities run by banks? · How should business models of banks, central banks and capital markets operator change to remove short-termism in financing the economy and promote long-term investing? · What's the role of capital markets in softening the impact of deleveraging?