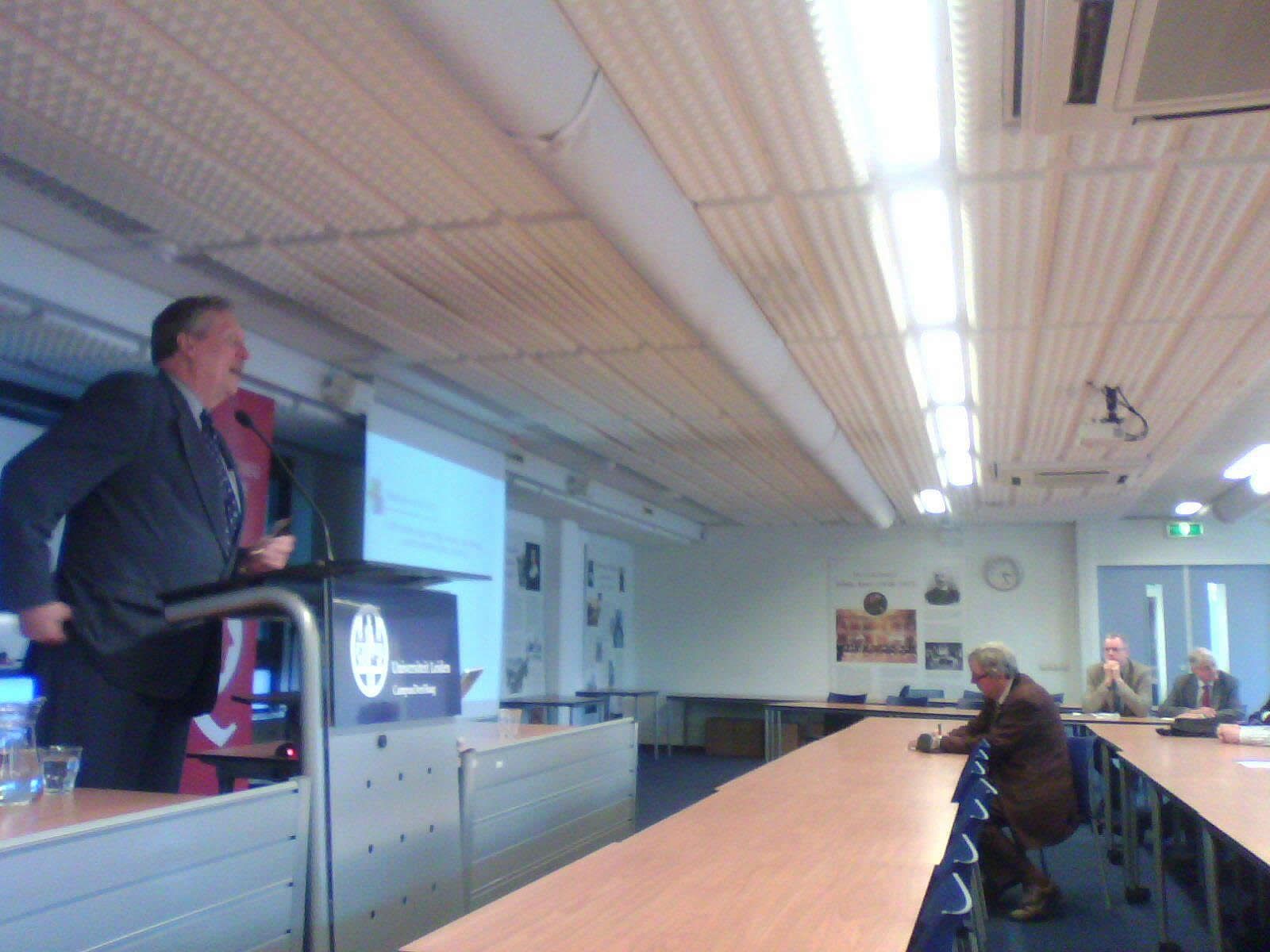 TRANSFOP
The overall objective of this project is to address the key aspects of the food chain both that determine the transmission of price changes from farm to consumer levels, emphasising the role of competition in the intermediate and retail stages of the food chain and the broader regulatory environment in which firms in food supply chains across the EU compete. Given that the characteristics of the food sector vary considerably throughout the member states of the EU, and the observation that experience resulting from the recent commodity price spikes were significantly different across many countries, a key feature of the project will be to address how the variation in the structure of the food chain across different EU Member States contributes to food price adjustment in individual countries.

Further, the project will address on-going developments in the food chain with regard to various aspects of vertical coordination in food supply chains, consolidation in the food sector, how the regulatory environment in which firms compete affects the overall functioning of food supply chains across the EU and the extent to which these issues also impact on SMEs. To this end, the project will address the issue of price adjustment in various dimensions across EU Member States, the selection of Member States reflecting differences in industry structure, the regulatory environment in which firms compete and the experiences they have recently faced with regard to commodity price shocks. In addressing these issues, a selection of different commodity chains (both 'long? and 'short?) will form the basis of the analysis. The research project will be expected to result in significant new insights that address the functioning of food supply chains across the EU Member States that impact on food pricing transparency throughout the EU. To this end, the researchers will interact with stakeholder groups representing interests throughout the food chain in forming a potential Action Plan.
During an event on 30 March 2011 on the future of the common agricultural policy (CAP) not only explanation, some historic figures and facts came on the table, but also Europe's CAP after 2013. This has to do too with the
European Financial Framework post 2013
. After all, it takes up 40% of EU's budget.

Remarks on development over time spoke about agreements (initial objectives were set out in Article 39 of the Treaty of Rome 1957, Agenda 2000, concerning CAP 2020
the
Lyon Report
), analytic data (prices, subsidy, compensatory payments, quota's), views on behaviours, policies and a role for the EU in
FAO
.
Common policy includes productivity, standard of living for farmers, stable markets, food security, export, reasonable prices for consumers and consists of 2 pillars: market & price policy (direct income support) and countryside policy
.
In 1968 there has been price supporting import levies, intervention, export subsidies and relativiliy low prices. Some 15 years later there was over production and supply control in order to change in 1992 to price reductions and compensatory payments (budgetizing CAP, transparency), to a single payment scheme and cross compliance in 2003 and finally to a health check in 2008.
Present situation with new member-states is, that there are now other farm-structures (fragmentated and on large scale former state-owned). Market policy, single market and rural policy play an important role nowadays
Sequence (1 as far as 5 inclusive) of drawing-up on direct payments: France, Germany, Spain, United Kingdom and Italy. Sequence (1 as far as 5 inclusive) of drawing-up on country-side balance: Poland, Hungary, Rumania, Czech Republic and Bulgaria.
On agenda's is export support, market access, domestic support (WTO), EU budget review (policy priorities, benefits and costs, financial perspectives 2013-2020) and health check CAP (market situation, single payment, dairy quota - soft landing? - beyond 2013). OECD pays attention to agriculture in relation to climate change. There is scarcity of natural resources (soil, water, phosphate), the role of global foodchains (power and income distributions within the chains, public and private standards) and new expectations by consumers and societies.

Attention should be focussed for policies on agro-activities / foodproduction, on rural development and on landscape / spatial rural planning. And after 2013 for new policies on trends, market perspectives and new challenges such as climate change, energy and water.

France wants to go back to the old CAP, UK wants less regulation and subsidizing. Global food prices continue to rise. The World Bank's Food Price Index increased by 15% between October 2010 and January 2011 and is only 3% below its 2008 peak. The last six months have seen sharp increases in the global prices of wheat, maize, sugar and edible oils.
Other information about food put the case that there is insufficient food supply in the EU if there is a sudden famine, caused by catastrophes. Focussing on only liberalizing of agriculture is not enough. Making supplies is also a component of attention. Although food security is not in in immediate danger, prices can rise high from 50 to 100 percent.
Possible catastrophes could be food terrorism, abrupt climate change, collapse of infrastructure or energy supply and failures of food-industry. Economic consequences could be large and it is possible it will take 5 or 10 years to bring production back to old levels.
Apart from danger of nuclear energy, new animal diseases is of high danger. A difference between food certainty and food security have to be distinguished. Managing of grain and lay out of fields can solve. Several years ago, the European Union wrongly abolished these two buffers. Furthermore, there is too much dependence on the imports of soy and forage from out other continents. The EU self have to produce more.