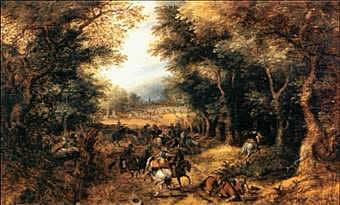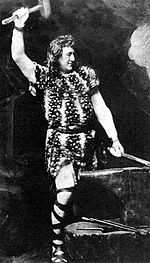 In the
Romantic
period
, music became more expressive and emotional, expanding to encompass
literature, art,

and
philosophy. Famous early Romantic composers include Schumann, Chopin, Mendelssohn, Bellini, and Berlioz.

The late 19th century saw a dramatic expansion in the size of the orchestra, and in the role of concerts as part of urban society. Famous composers from the second half of the century include Johann Strauss II, Brahms, Liszt, Tchaikovsky,
Verdi, and Wagner. Between 1890 and 1910, a third wave of composers including Dvořák, Mahler,

Richard Strauss, Puccini, and Sibelius built on the work of middle Romantic composers to create even more complex – and often much longer – musical works.
A prominent mark of late 19th century music is its nationalistic fervor, as exemplified by such figures as Dvořák, Sibelius, and Grieg. Other prominent late-century figures include Saint-Saëns, Fauré, Rachmaninoff and Franck.
Chopin composed amoung many other works, mazurkas and polonaises. He did his best to elevate polonaise to higher art. World famous are the 'Military' (Op.40 in A major) and the "Heroic' (Op.53 in flat major). Most of his pianopolonaises are owed to politics, or rather war. The works can be seen as as romantic desire after an unreachable homeland.
Ludwig van Beethoven was a German composer and pianist. He was a crucial figure in the transition between the classical and romantic eras in classical music and is considered to be one of the greatest composers of all time. During his life, he composed nine symphonies, five piano concertos, one violin concerto, thirty-two piano sonatas, sixteen string quartets, two masses, and the opera Fidelio. Other works, like Für Elise, were discovered after his death and are also considered historic musical achievements. Beethoven's legacy is characterized by his innovative compositions, including innovative combinations of vocals and instruments, and also by widening the scope of the sonata, symphony, concerto, and quartet, while he is also noted for his troublesome relationship with his contemporaries. Piano Sonata No. 30 in E major, Op. 109, composed in 1820, is the antepenultimate of his piano sonatas, iIn "Missa Solemnis" early music, theology and philosophy come together, the Symphony No. 5 in C minor, Op. 67, written between 1804 and 1808, is one of the best-known compositions in classical music and one of the most frequently played symphonies, and together with the Symphony No. 9 in D minor, Op. 125, also known as Beethoven's 9th (in 1972, the musical backing (without the words) was adopted as the Anthem of Europe by the Council of Europe and subsequently by the European Communities (now the European Union) in 1985), widely considered one of the cornerstones of western music.